Amla, also known as Indian gooseberry, is a fruit that is highly valued and widely used in Indian ayurveda. It is rich in highly absorbable vitamin C and rich in other nutrients important for health. The beneficial effects of amla are not limited to the internal organs, but also positively affect the external appearance.
Gooseberries – Nutrients
The name Indian go oseberry is applied to amla because of the similarity of the fruit to the native gooseberry. It is actually a tansy leaf, a tree native to southern Asia with beautiful green flowers and acidic and tart fruit. They are rich in lots of valuable nutrients, vitamins, minerals, polyphenols, amino acids and flavonoids. When it comes to vitamin C, amla contains many times more than citrus fruits considered to be rich sources of this substance. 100 grams of Indian gooseberries provide more vitamin C than the body's daily requirement.
The fruit is also rich in elements and amino acids that we usually lack in our daily food, namely: iron, calcium, chromium, copper, zinc, glutamic acid, lysine, proline, alanine. Amla gooseberry has components that are natural antioxidants, thanks to which it counteracts the aging process and the development of cancer.
Amla – properties beneficial to the body
It is not without reason that amla was already valued in ancient India and used to help fight many diseases. Modern research has confirmed that the fruit of this plant has antiviral and antibacterial, anti-inflammatory and analgesicproperties.
They support the treatment of digestive system diseases, normalize the work of liver and digestive system, regulate the level of cholesterol and sugar, balance the amount of gastric acid. Effectively fight the viruses, bacteria and fungi present in the body and cleanse it of toxins.
Indian gooseberry is also important in the preventive aspect. Its health-promoting properties include strengthening the immune system and the cardiovascular system, because vitamin C seals and strengthens blood vessels to such an extent that it even improves circulation in the eyeball, so it has an impact on preventing eye diseases. In addition, thanks to the presence of powerful antioxidants, amla supports the body in the fight against free radicals, which is important not only in the context of cancer, but also a favorable and youthful appearance.
For many people, gooseberry amla is also an important ally in the process of losing weight, because it prevents hunger attacks and speeds up metabolism, and also helps to build muscle mass.
Amla gooseberry for weight loss
As we know, in the process of losing weight, the rate of metabolism plays an incredibly important role. It is a good idea to use this product to help you lose weight, as well as to help you build muscle mass. Indian gooseberry can act as a catalyst in this case, which will give a new impetus to metabolic processes. If you combine amla supplements with a low-calorie, but complete diet and exercise regularly, you can be sure of positive results after just a few weeks.
This is because the action of Indian gooseberry is based on the fact that by regulating blood sugar levels, it prevents excessive appetite, which means fewer calories intake. In addition, amla reduces the concentration of cholesterol, and increases the burning of fats. At the same time, it protects the liver, prevents the accumulation of fat in it, and also has a stimulating effect on the digestive system and the digestive process.
Read also: Fast Burn Extreme – extreme weight loss (reviews, price, where to buy)
Amla for hair and beautiful skin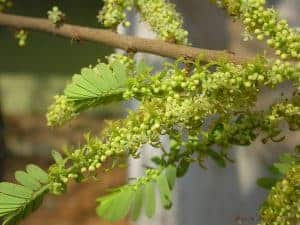 Since Indian gooseberry is a rich source of not only vitamin C, but also other extremely important components, including natural antioxidants, it positively affects the condition of the entire body, and thus also a favorable and younger appearance. Antioxidants sweep away harmful free radicals, thus slowing down cell aging processes and improving the condition of skin, hair and nails.
Amla is primarily known as a great way to have beautiful, healthy and strong hair as it accelerates hair regrowth, adds shine and enhances natural color. When regularly massaged into the scalp, amla oil makes hair thicker, softer, shinier and less greasy. No wonder then that the original Indian hair care oil called Dabur Amla is so incredibly popular. The henna with amla, which works especially well for dark hair, has a protective effect, emphasizes the natural colour of hair and stimulates its growth.
At the same time, amla improves the condition of the skin by stimulating collagen production. Therefore, it can be used for skin care, especially in cases of grey, tired, damaged skin or skin affected by discolouration and acne. It cleanses and rejuvenates the skin, stimulates its regeneration, strengthens blood vessels, inhibits sebum secretion.
How to use Indian gooseberry?
These exotic fruits with health-promoting and rejuvenating properties are available in Poland in various forms. If you absolutely want to have your own, fresh fruit, you can buy seedlings in one of the gardening shops and wait patiently for the harvest. However, it is much easier to buy a ready-made, processed product. The Polish market widely offers amla oil intended for hair care, you can also buy amla powder or whole dried fruit.
If we are interested in losing weight or have problems with the digestive system, we can find amla in tablets, in this form often combined with other substances supporting the digestive process and losing weight. In this type of compositions we usually deal with an integrated effect on the entire body. In fact, this is the essence of the activity of the Indian gooseberry – it helps to restore the natural harmony of the entire body, and balance means the absence of disorders, and therefore the absence of disease.
Find out what adaptogens are and how they work