It originates from Japan, but quickly became popular on the Old Continent, where it is gaining more and more followers. Banana diet allows you to quickly and effectively get rid of excess weight. According to our preferences, we can use one of three variants of this diet – a 3-day, a 7-day or a 30-day one. What is each of these variants and how much weight can be lost on it?
The 3-day banana diet
anaThe 3-day banana diet is very short, but it also involves a lot of dietary sacrifices. During its duration, we eat very little food – throughout the day we are allowed to eat only 3 bananas and drink 3 glasses of milk. Additionally, we should drink at least 2 liters of still water.
Thanks to this 3-day slimming treatment you will lose about 3 kilograms. Due to the very poor menu, remember not to extend the diet over consecutive days if you don't want to exhaust your body.
7-day banana diet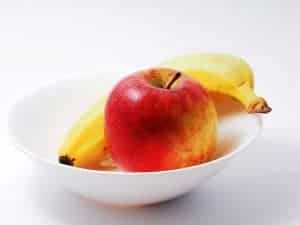 bananaand apple in a bowl" width="274″ height="206″ />Although the 7-day banana diet is a bit more varied than the 3-day one, it can also be considered a strict diet, because of the small number of allowed products and meals.
Every day we eat breakfast, lunch and dinner, which consists of: 3 teaspoons of oatmeal, bran, half a banana, a teaspoon of honey and a glass of natural yogurt (or buttermilk or fruit juice). Between these meals we also eat two snacks in the form of an apple. We also drink a minimum of 1.5 liters of still water every day. The one-week banana diet will make you about 5 kilograms lighter.
The 30 day banana diet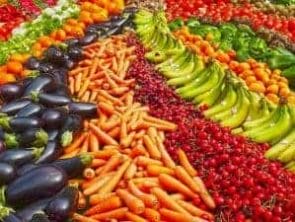 The longer the diet, the less restrictive it is – this rule also applies to the banana diet. In the monthly variant of this diet our menu is much richer and bananas are not the core of every meal we eat. However, this does not mean that we do not have to keep any culinary restrictions.
During the 30-day banana diet every day for breakfast we eat 1 large or 2 small bananas and drink a large glass of still water. In the rest of the day we compose our meals from a variety of products with limited calories. We give up fatty foods, flour, ready meals, processed foods, sweets and alcohol. The best results give eating (except banana breakfast) 4 small meals a day based on: vegetables, fruits, grain products, lean meat, lean fish, low-fat dairy. The 30-day banana diet will lead us to lose about 7 kilograms on weight.
Banana diet – opinions
Banana diet can be a good method to lose excess weight. Bananas give a sense of satiety, are a good source of energy, improve metabolism, provide many valuable nutrients (including potassium, magnesium, a large pool of vitamins), positively affect the mood. However, opinions about the banana diet show that not every variant is equally popular. The most objections are raised by the 3-day banana diet, on which, due to the very poor menu, it is difficult to persevere. And if you do succeed, yes there are effects, but unfortunately the weight comes back quickly.
7-day and 30-day variants of the banana diet have much better reviews. The weekly version is quite difficult, but doable, and the results are very good. In the monthly version of the banana diet, the final results depend on how we composed our daily menu and what level of physical activity accompanied us.
Are you going to start a banana diet? These slimming pills will help you achieve your dream results.