Boxed diet is undoubtedly a very interesting way to lose extra pounds. It has many advantages – it's varied, tasty, there's no risk of going hungry and above all it doesn't require us to spend a minute in the kitchen because the boxes with meals are delivered to us. Do the advantages of the box diet also include effectiveness, speed of action and durability of results?
Box diet – the rules
It belongs to the most popular and fashionable diets, it is healthy and balanced in terms of nutritional values, it is a convenient solution for people who do not have time to prepare meals on their own. We are talking about the box diet, which can be ordered from a growing number of catering companies.
Within the box diet every day at a given time and to a given address is delivered to us a set of boxes, which contain meals for the whole day. Boxes are usually 5, and each of them is a separate meal – from breakfast to dinner. As far as the rules of the box diet are concerned, there is only one rule – we break old eating habits and throughout the day we eat only what we find in the boxes. The box diet can last for two weeks, a month, two months – it's up to us.
Boxed diets – variations
As many catering companies offering box diets, there are as many variants of the diet itself. Thanks to numerous variations, we can choose a diet program that is optimally suited to our needs. Among the offers you can find boxed diets with different energy values – a 1200 calorie diet, a 1500 calorie diet, an 1800 calorie diet… We can also find boxed diets designed specifically for people who practice sports, detoxifying and anti-cellulite diets.
Among the offers there are also diet programs for people suffering from certain diseases and food allergies – boxed diet without gluten, boxed diet without lactose, boxed diet for diabetics, boxed diet Hashimoto, diet for insulin resistance. Often found are vegetarian variants, vegetarian without fish, vegan. Sometimes you can also find highly specialized diets, such as a diet with a high content of protein and low content of carbohydrates, diet for muscle mass, diet for sculpting, diet for pregnant women, Paleo diet.
Boxed diet can be ordered for a full week, 6 days (excluding Sundays) or 5 days (excluding Saturdays and Sundays). The cost of a daily menu is about 50-70 zł.
Read also: Indian nettle (forskolin) – natural help in weight loss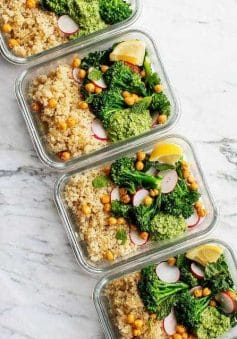 Perhaps the box diet is not the cheapest, but the compensation for the high price is a tasty, healthy, light, and most importantly – interesting menu full of original culinary solutions. Breakfasts on the box diet usually consist of yoghurt compositions enriched with fruit, nuts or cereals, various kinds of cottage cheese with vegetables, light sandwiches, oatmeal, rolls based on lean meats.
Dinners in the box diet are dietetic dishes with groats, legumes, rice, lean meats and fish, and vegetables in the main role. Dinners are often served with different types of salads, light meat and fish dishes, grilled vegetables. The second breakfast and afternoon snacks are usually fruit, light desserts, cocktails and light creams.
Theadvantage of the box diet is its aesthetic form and appetizing, unusual, and often very innovative dishes. However, if someone is an advocate of more classic cuisine, something in this menu may be missing.
Boxed diet – effects
Is it possible to lose weight permanently while on a box diet? Undoubtedly yes, but it is worth remembering that an effective diet is a diet optimally adjusted to the needs of our body and lifestyle. If we choose a diet that is too radical, such as 1000 or 1200 calories, we can lead to serious nutritional deficiencies and exhaustion of the body. It is also very likely that after ending such a strict diet, there will be a yo-yo effect.
So it is better to choose a diet with a slightly higher calorie count, such as 1800 calories or 1500 calories, and at the same time introduce at least some physical activity. For people who have trouble keeping their appetite in check and who would like to speed up the fat burning process, a good solution would also be to reach for dietary supplements supporting weight loss.
Check: Best weight loss pills – ranking
Box diet – opinions
For some, the boxed diet is an extremely useful option, thanks to which they managed to lose unwanted kilograms in an easy way. For others it is an unnecessary waste of money – why pay so much for dishes that you can easily and quickly prepare yourself at home?
Particularly flattering opinions about boxed diets come from people who prefer to pay and forget about cooking – in order to lose weight they don't have to wade through the world of diets, look for the perfect one for themselves, and then prepare meals as recommended, keeping track of every gram of rice or milliliter of oil used. Deciding on a box diet, we receive a ready-made set of dishes, and someone else takes care of them, so that they have adequate energy value and help us lose weight effectively.
The most frequently emphasized advantages of boxed diets are:
a lot of available diet variants, the possibility of adjusting to personal needs;
Tasty, original and varied menu;
easy weight loss, without having to create a diet on your own (or visit a dietician), long-term collection of products and preparation of meals.
On the other hand, the disadvantages of the box diet that consumers say are:
the need to eat only what the catering company serves, and not what we feel like eating;
not being able to choose a different set of meals than the one that is served that day;
being bored with the diet after some time of using it;
high price of the diet.
Home boxed diet
A recently fashionable solution among weight loss adepts is also a home box diet. It consists in the fact that using diet recipes, we prepare the contents of the boxes ourselves for the whole day. A small disadvantage of the home box diet is the need to plan menus, complete products and prepare meals for the entire upcoming day. On the other hand, this can be considered an advantage – this way we have our menu under full control.
You may be interested in:
What to eat to lose weight
Review of the BurnBooster fat burner