Damaged hair is an aesthetic problem that affects more and more people. Damaged hair is usually weak, dry, dull, unmanageable and excessively lossy. Such deterioration of hair condition is usually caused by frequent use of hot styling tools (flat irons, hair dryers) and intensive application of chemically-laden cosmetics. However, there may be many more causes for poor hair health. If your hair is crying out for help, read our tips, which will effectively nourish and restore your hair. The right care for damaged hair will soon restore your beautiful hairstyle!
Hair that is far from perfect or the causes and signs of damaged hair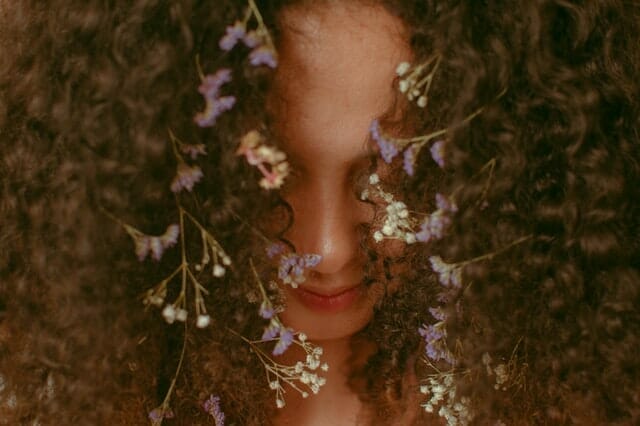 Damaged hair is certainly not an asset to one's beauty. It does not add much life and volume to your hair and it usually falls out more and more often giving the appearance of a thinning hair style. Damaged hair is not easy to care for or style; it causes a lot of problems and usually takes a long time to style. Why do hair structures deteriorate in quality, strength and appearance?
The most common causes of damaged hair
Colouring. Frequent colouring treatments, keeping the color too long in the hair and using poor quality, very aggressive colouring products will This weakens the hair follicles and roots and interferes with the hair's structure.
Bleaching. Bleaches are extremely aggressive preparations, which include oxidizing substances in very high concentrations. Such strong oxidants are very damaging to hair, weaken it, cause the hair cuticles to split and make the hair brittle, thin, dry and stringy.
Styling involving high heat. Straighteners, blow dryers and curling irons, while they can be very effective in terms of styling and the final look, are not very kind to your hair. Especially when used frequently. Heat makes both the roots and the hair weak. The hair structure is damaged, the hair becomes brittle, lacks shine and tangles easily.
Perms. As a result of perming the hair undergoes remodeling, because the cysteine bridges in the hair structure are broken (this is necessary to obtain the right curl). Incorrectly performed perms (e.g. Incorrectly performed perms (e.g. if the perm remains on the hair for too long, is not properly applied or is not rinsed out properly) may cause damage to the hair and even burn it and destroy it completely.
Overloading hair with cosmetic products. Hair cosmetics and styling products (such as hairsprays, gels, mousses, gums, waxes) can be very helpful in taming the hair and creating the desired look. Using them too much will overload your hair and make it look weaker, drier and less attractive.
Excessive exposure to sunlight (UV). Moderate exposure to the sun, which is not too frequent, may help revive the color of your hair and cause it to appear more delicate.Moderate sunbathing and not too frequent exposure to the sun may brighten the color of your hair and bring out its reflection.
Improper handling of wet hair. Wet hair is much more susceptible to damage, so if you treat it lightly, it can become damaged. Rubbing it too hard with a towel, wrapping wet hair in a tight turban, brushing it roughly, pulling to untangle it, blow-drying at very high temperatures and sleeping with wet hair all have negative effects on the condition of our hair. You should also be careful when washing your hair – use a mild shampoo, do not wash your hair withUse a mild shampoo, do not wash your hair with hot water but with lukewarm water and rinse your hair with lukewarm water to close the cuticles.
Negative effects of environmental factors. Frequent stay in smoky rooms, in air-conditioned interiors, washing your head in heavily chlorinated water – all these factors have a negative impact on hair condition.
Improper nutrition. Not only external factors, but also internal factors can contribute to the weakening and deterioration of the condition of the hair. One of them is unhealthy diet based on highly processed products and dishes and too poor in natural products containing large amounts of valuable nutrients. Especially the deficits of such elements as: protein, zinc, B vitamins, vitamin A, iron, silicon, copper, sulphur contribute to weakening of hair, loss of vitality and brightness, premature greying or excessive hair loss.
Damaged, dry hair is usually highly porous, with strongly deviated scales, dry, matted and much less resistant to adverse factors than medium- and low-porous hair.
What are the main characteristics of damaged hair? The most common symptoms of hair deterioration are
excessive dryness of hair,
hair loss,
fragility and breakage of hair,
split ends,
uneven hair surface,
rough, stiff hair,
hair that tangles easily,
Lack of resilience of the hair,
thin, weak hair,
hair that frizzes or turns frizzy easily,
The hair does not bend in all directions, the hairstyle cannot be disciplined and it is difficult to create a desired hairstyle,
Lack of volume, limp hair,
Lack of Shine, Dullness, Faded Hair Color.
Blow-dryer, flat iron, coloring… How to regenerate damaged hair?
To intensively stimulate the regeneration process of dry and damaged hair, it is best to work simultaneously from the inside and outside. Home remedies such as masks, oiling or hair rubs based on natural ingredients can be extremely helpfulparallel with oral, multi-element preparations, which provide hair with a large portion of nutrients, strengthening and stimulating hair growth. How to rescue damaged hair?
To the rescue of hair loss! What are the most important things to consider?
In order to nourish, strengthen and rebuild problematic, falling out and damaged hair, the first step is to cut off or at least limit the exposure to the factors that do most harm to the hair. Therefore, we should avoid smoke, smog, junk food and prolonged exposure to strong sunlight.
With weak, thin and damaged hair it is better to say goodbye to bleaches and aggressive hair dyes. If you do not like your natural hair color and cannot imagine giving up colouring it, consider the commercially available natural hair dyes, lightening herbal rinses and henna. There are also herbs, which in a gentle manner change the shade of hair, for example: chamomile, linden, calendula, cornflower, mallow, elderberry, oak bark, hibiscus, rosemary, nettle, and water lily.
We can also use coloring balms and shampoos – they give a certain effect of coloring, although not lasting. And if you must use traditional dyes, bet on good quality products and extend the time between coloring treatments as much as possible. There are also a number of cosmetics, which protect hair from the harmful effects of coloring cosmetics and those that care for colored hair – you should also use them.
Avoiding aggressive chemical bleaches and dyes is not enough. It is also worth cutting down on heat styling, which makes hair weak, dry, dull, and split and frizzy. Instead of using a hair dryer, let's dry hair naturally, and leave straighteners and curling irons for special occasions or do not use them at all. The cosmetics market offers a wide range of products, which help to straighten and smooth "unruly" hair.
At the hairdressing salons you can also have your hair straightened by keratin, which will free you from the stress of using a straightening iron. If you want curls or waves, you can get a keratin curling treatment or simply use curlers or papillons instead of a curling iron.
Also, take a look at the hair care products you use every day. If there is a lot of silicones, parabens and other chemicals that overload hair, replace them with gentle shampoos. If they contain a lot of silicones, parabens and other chemicals, they should be replaced with delicate shampoos (e.g. herbal, baby shampoos), organic conditioners and masks based on natural extracts and oils, mild and light balms and lotions with plant extracts.
How to rebuild damaged hair – oral preparations
The most effective way to deal with the problem of falling and damaged hair is simultaneous topical and oral treatment. So before you start your hair regeneration treatments, stock up on good quality hair pills. Ideally, the composition of which can be found in large doses of extracts from field horsetail, nettle or bamboo. These are plants that are very effective in strengthening hair bulbs, follicles, matrix and stems and prevent excessive hair loss.
The dietary supplement you choose should also not lack vitamins and minerals needed by the hair for undisturbed development and growth, such as biotin, sulfur, copper, zinc.
Check out a powerful dietary supplement for hair regeneration and growth: Locerin
Ready-made preparations for damaged hair, i.e. hair conditioner, shampoo, mask, lotion
Ready-made preparations in the process of hair restoration can be a very valuable support for home remedies and dietary supplements for hair. If you lose hair by handfuls, it is worth, for example, reaching for one of the numerous commercially available shamposhampoo for hair loss, preferably enriched with vitamins and plant extracts with strengthening and regenerating properties.
If your hair lacks nice, lively color and shine, a shampoo for highlighting color and bringing out hair's highlights is a good option. Severely dry hair needs a shampoo with hydrating and moisture-protecting ingredients (e.g. hyaluronic acid, silk proteins, olive extract, aloe vera, wheat extract, oats). If your hair is coarse, hard, very sensitive and prone to damage, use a shampoo that contains valuable plant oils and substances that soothe, smooth and protect (e.g. amber extract, honey, amber extract, honey, oats). The shampoo contains valuable plant oils and substances soothing, smoothing and protective (e.g. amber extract, honey, chamomile, panthenol, cotton).
If our hair is dull, dry and lacks elasticity, we should also get a good conditioner containing moisturizing, brightening and revitalizing substances and use it after every shampoo. If your hair is damaged, you should also apply a mask or serum every few days to strengthen the hair roots and repair damage.
In addition, lotions against hair loss are commercially available. The advantage of lotions is their quick and easy application. They do not need to be rinsed out like conditioners or masks. You can prepare lotions and other hair-renewing, nourishing and hair-strengthening concoctions at home in no time at all
Hair Restoration – Home Remedies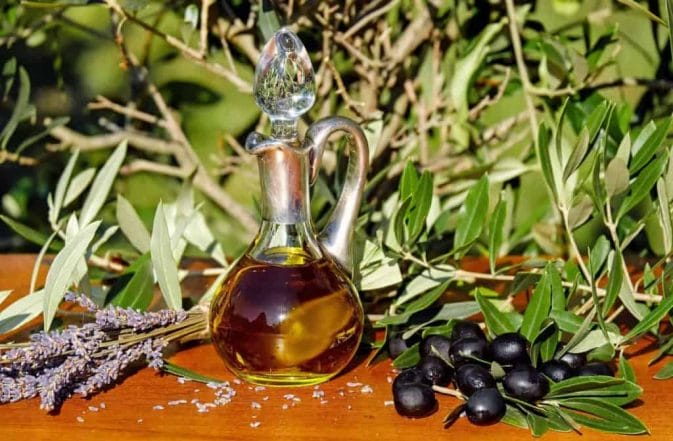 There are many home remedies for the complex repair and strengthening of hair. Many of them also have the effect of accelerating hair growth, which is very good news – the faster the hair grows and the more new baby hair on your head, the sooner we will see a thick, healthy, attractive hairstyle! Which treatments and natural materials are particularly suitable for hair that needs special care?
Oiling your hair
One of the most effective home remedies for regenerating and comprehensively improving the appearance of hair is oiling.One of the most effective home remedies for damaged hair is oiling, which can be done on a regular basis, for example, every week or every few days using a good quality vegetable or cosmetic oil. Oiling treatments can be done in several ways as we are most comfortable. Some of the methods are:
dry oiling for a few hours or overnight (apply oil for a long time, then wash your hair),
quick dry oiling (we oil our hair 30 minutes before washing our hair),
Wet oiling (soak hair, apply oil for an hour or two and then wash hair),
Oiling over conditioner or shampoo (add oil to shampoo or conditioner and rinse out thoroughly),
Oiling in a bowl (rinsing hair in water with oil),
oiling the ends after every hair wash.
In case of dry, damaged and highly porous hair, oils with a high content of unsaturated fatty acids (with particular emphasis on polyunsaturated fatty acids) work best. These types of oils effectively close the hair cuticle, fill in gaps in the hair cuticle, protect, nourish, strengthen and regenerate from the roots to the ends.
Some oils helpful in caring for damaged and dry hair:
linseed oil,
Argan oil,
evening primrose oil,
hemp oil,
cottonseed oil,
pumpkin seed oil,
wheat germ oil,
grapeseed oil,
macadamia oil,
jojoba oil,
sweet almond oil.
The above-mentioned oils will certainly improve the condition of our hair tired with styling and damaged hair. Beware of coconut oil and castor oil. Although generally very beneficial for hair, they are not necessarily suitable for dry and frizzy hair. Coconut oil is more suitable for low-pored hair. Coconut oil is more suitable for low-pored hair, but it can aggravate frizz in the case of high-pored hair. Castor oil, on the other hand, may dry out your hair. But of course, if we want, we can test them on our hair.
Read also: Oils for hair
Homemade Hair Infusions
An excellent method for strengthening and revitalizing hair damaged, whether by aggressive styling, coloring or other factors, are also the rubs of medicinal plants into the scalp, for example, with ingredients such as:
Aloe Vera
Aloe verajuice has a thick gel-like consistency and not only does it penetrate deep into theThe aloe vera juice has a thick gel-like consistency and not only does it penetrate deep into the hair structure, but it also remains on the hair surface and forms a protective film. What is more, the juice extracted from aloe leaves contains a wide range of nutrients. These properties make aloe very beneficial for hair, especially for hair that loses water easily, is lifeless, puffy and dry, damaged, brittle and prone to damage. You can make an aloe vera rub by cutting a fresh aloe leaf, extracting the juice and rubbing it directly into the scalp and hair.
Fenugreek
Fenugreek does an excellent job with hair problems, especially with weak, thin, falling and slow-growing hair. It contains phospholipids, choline, lecithin and a rich pool of vitamins and minerals such as silicon, iron and selenium. Fenugreek displays strong regenerative and strengthening effects. It accelerates hair growth, moisturizes hair, helps to close the hair cuticle, nourishes, takes care of hair, gives it shine and prevents frizz. It also improves the condition of the scalp. You can make a fenugreek hair rub in a very simple way, by grinding the seeds, pouring boiling water, cooling, separating the seeds from the liquid and then rubbing the liquid into the scalp. Put on a plastic cap, wait 30 minutes and rinse.
Other ingredients that can be used to make a regenerating rub:
nettle,
field horsetail,
lemon,
coffee,
burdock,
black turnip,
mint,
ginger,
turmeric.
Homemade Masks for Damaged Hair
Homemade mas ks are another great way to regenerate damaged hair. Such a concoction can be prepared very quickly from products, which each of us has in our kitchen, e.g. fruits, vegetables, oatmeal, eggs, grains, herbs, etc. Used regularly, homemade masks will improve the structure of your hair, give it strength, shine, smoothness and vitality, make it thicker and repair small defects in the hair cuticle.
Masks are best applied 1-2 times a week. Apply the concoction to the entire surface of the hair, not omitting a light rubbing into the scalp. After 40-60 minutes, rinse the mask off and wash your hair with a mild shampoo.
Some proven combinations of ingredients in masks to rebuild damaged hair:
yeast, milk, oil (e.g. argan, safflower, nigella),
egg, lemon juice, olive oil,
natural yogurt, honey, oil,
natural yogurt, oatmeal, lemon juice,
avocado, aloe vera,
banana, oil, lemon juice,
flaxseed, water, honey.
Rinses to strengthen and regenerate hair
The most effective way to strengthen and regenerate your hair is by adding rinses, for example, from apple cider vinegar diluted with water or from herbs such as:
field horsetail,
nettle,
chamomile,
burdock,
calamus,
bird's-foot trefoil,
marigold,
hops,
parsley.
Check: Collagen To Drink – Ranking