Discoloration is next to pimples and wrinkles the most disliked and least tolerated skin imperfection. Most often hyperpigmentation is a result of uneven distribution of melanin (skin pigment), sometimes it is a remnant of acne, but it can also have a hormonal basis. Regardless of the cause, they always cause negative feelings and an unsightly effect. Learn about home remedies for hyperpigmentation that will help your skin regain its uniform color.
How to get rid of hyperpigmentation on the face?
Discoloration on the face can be eliminated or suppressed by using ready cosmetics with brightening and evening out effect or by using home methods. Regardless of the chosen method, one thing is certain – we must be consistent in action and apply our treatments systematically.
On the internet you can find various recipes, some of which are based on highly irritating substances such as baking soda, vinegar, hydrogen peroxide. They can dry out the skin, cause inflammation, redness, burning, itching and other unwanted results. So be careful with such methods, especially if you have sensitive, dry, thin and irritation-prone skin. It is better to use milder, natural ingredients such as citrus and cucumber.
The easiest home remedies for facial blemishes

If you have little time, you can try an express method for skin discoloration based on a single ingredient with whitening properties. It can be: lemon juice, milk, buttermilk, aloe vera juice, rose water or cucumber juice (grate a green cucumber and squeeze its juice through gauze).
Take a cotton ball, soak it in the chosen liquid and thoroughly wipe the areas affected by discoloration. Treatments should be applied to a clean face, once or twice a day.
Home remedies for face discolorations – brightening masks

Regularly applied masks for blemishes will help us regain an even skin tone, additionally they will nourish and revitalize it. Here are 4 recipes that are worth using:
1. home mask for hyperpigmentation based on oatmeal

Grind or blender 2-3 tablespoons of oatmeal. Add a tablespoon of honey and 2-3 tablespoons of milk. Apply the paste on clean skin, after 30 minutes wash with lukewarm water.
Homemade mask for discoloration based on cucumber

Grate 2 smaller or 1 larger cucumber on large meshes. Add a tablespoon of lemon juice and egg white. Mix the ingredients, then apply the paste on a clean face. Wash it off after 25 minutes.
Homemade yogurt and citrus stain mask

Combine 2-3 tablespoons of natural yogurt, a tablespoon of orange juice and a tablespoon of lemon juice. Mix, apply to the face for about half an hour. Rinse under running water. 4.

Homemade mask for blemishes made of chamomile, parsley and yogurt.

Brew chamomile in a small amount of water and wait until it cools down. Combine 2-3 tablespoons of natural yogurt with a handful of finely chopped parsley and a tablespoon of chamomile infusion. Mix. Apply the mask to a cleansed face for about 25 minutes. Rinse with lukewarm water.
Homemade peels for discoloration
In addition to masks, in the care of complexion with discoloration are also great homemade scrubs. With their help, you will not only brighten your skin and balance its tone, but also deeply cleanse it, refresh it and add firmness to it. Here are 3 suggestions:
1. homemade scrub for blemishes with almonds and milk

Grind or blitz a handful of almonds. Add 1-2 tablespoons of milk, mix. Rub the paste into the skin, leave for 5 minutes, then rinse your face.

Homemade scrub for blemishes with Greek yogurt

A spoon of brown or white sugar mixed with 3-4 tablespoons of Greek yogurt. You can also replace it with thick cream. So prepared scrub gently rub into the skin. Then wait a few minutes and wash your face.

Homemade scrub for blemishes with lemon juice and aloe vera

A teaspoon of brown or white sugar is combined with 2 tablespoons of lemon juice. Add to the mixture juice from a freshly picked aloe vera leaf. The ingredients form a thick paste, which should be gently massaged into the skin. Wash the scrub after a few minutes.
Home-made tonics for discoloration
When fighting uneven skin tone, pigmentation spots or acne remnants, it is also worth testing easy to prepare and apply homemade tonics. To create such a tonic for discoloration, rose water is perfect, which has brightening properties and which can be bought in any drugstore. We mix rose water with lemon juice in a half-and-half proportion. Soak a cosmetic pad in this mixture and wipe your face. Use from 1 to 3 times a day.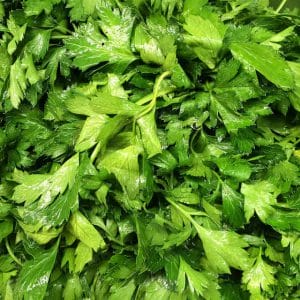 Tonic for discoloration can be easily prepared from parsley. Chop a bunch of parsley very finely, put it in a jar and pour spring or mineral water. Put in the fridge for 12 hours. Then strain. Parsley water is stored in the fridge for several days. Wash your face with it 2 times a day.
Check also the professional serum for hyperpigmentation Mulberry's Secret