You can lose weight at any age. First of all, we must not give up and think that it is impossible, although the matter is perhaps a bit more difficult than in the case of a 20-year-old. After all, what does 40 mean today? Fortunately, these are not the times when a forty-year-old woman was considered a matron. Today's forty is a young, attractive person, maybe even more than a teenager, full of strength and energy. How to lose weight after forty? You need to approach this as a solution to any other problem. Here are some practical tips.
Why do we get fat at a certain age, although we do not eat more than before?
Certain biological conditions decide about easier weight gain at a certain age. In comparison to early youth, after the age of 40 the body's demand for energy decreases significantly. Hormone levels drop, especially estrogen, and metabolism slows down. Moreover, established eating habits and lower physical activity contribute to weight gain. Therefore, in the process of losing weight after 40 years of age, movement and specific changes in the diet are so important.
Lower hormone levels, the accompanying atherosclerotic changes, lower heart capacity, deteriorating mental functions such as memory or concentration, sleep problems, mood drops, and finally the first signs of skin ageing do not mean that we should just accept the passing of time and wait passively for old age. We have an impact on how quickly and in what way we grow old. Whether we will retain our beautiful appearance and good shape and vigor to an advanced age, or whether we will become prematurely old.
ORDER SLIM DREAM SHAKE NOW
How to lose weight after 40? Action plan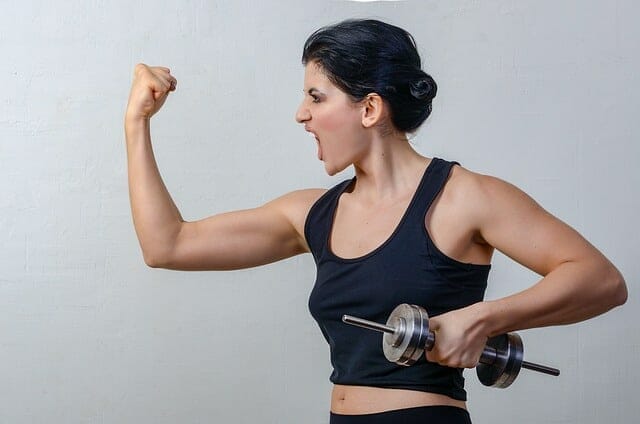 Wondering how to lose weight effectively after forty? It is essential to find a strong and positive internal motivation such as: I am young, active and full of energy, I want to be attractive and I can achieve this.
An important role here can be played by specifying , or even writing down in points: what will I gain by losing so many kilograms (self-confidence, greater self-esteem and strength, pride in my figure, the ability to wear my favourite clothes, etc.).
Remember that the goal, and especially the deadline, should be realistic, do not expect, for example, a permanent weight loss of 10 kg in a month. In general, it is better to forget about all kinds of miracle diets. Only permanent change of eating habits and more active lifestyle will bring the expected results, while starvation or restrictive slimming treatments can not only cause yoyo effect, but also destroy the body.
What to do
First of all, you need to review the current menu and make serious changes in it. At this point it is worth to follow the guidelines of WHO and the scheme of the proper food pyramid developed by this organization. It is based on vegetables, which in our case is particularly important because they (mainly legumes) are a source of valuable phytohormones and vitamins and minerals that are very much needed at this age.
Vegetables are an exceptionally effective tool in the fight against excess weight. They are low in calories, contain a lot of vitamins and microelements, and because they are rich in fibre, they have a beneficial effect on the functioning of the intestines and suppress the appetite. Extremely valuable in this context are legumes, including soybeans and lentils, tomatoes, carrots, spinach, green parsley, salads, beets, broccoli. On the other hand, we need to give up excessive carbohydrates, fatty meat and trans fats altogether.
Secondly, we must limit the size of the meals we eat, and thus also their calorific value. Do not starve yourself, but do not overeat either. If we feel unsatisfied, we should add more vegetables to our dinner or breakfast, the fibre contained in them will effectively satisfy our appetite.
Thirdly, eat less but more often and, what is particularly important, regularly. Nothing is more conducive to weight gain than irregular meals – hungry after a day of eating just anything, we throw ourselves at the first decent meal (usually dinner) and are unable to suppress our hunger. A healthy norm is 4-5 not too rich meals a day every three and a half hours.
Fourthly, we should give up alcohol, especially high alcohol, which not only contains so-called empty calories, but also increases appetite. If we are very attached to some favorite dishes, let's prepare them ourselves in a fit version.
Fifthly, more exercise. Physical activity has a huge impact on our health, but it is especially important at a later age, of course in a moderate form, according to our possibilities. A dynamic movement for half an hour a day is a necessary minimum.
ORDER CAPPUCCINO MCT NOW
Rules of the new diet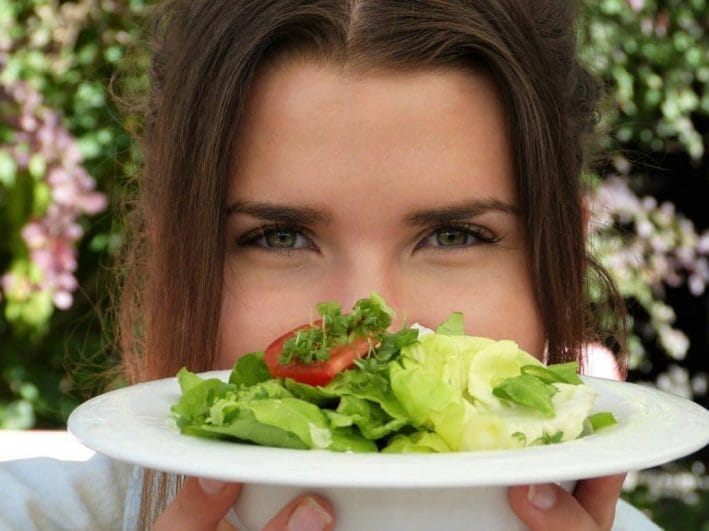 As already mentioned, the basis of the new menu should be vegetables. The recommended daily proportions are half a kilogram of vegetables (it is worth adding them to each meal) and only 200 g of fruit. The latter are naturally also healthy and desirable, but they have a lot of sugar, so you should rather prefer those with a low glycemic index – avocados, black currants, raspberries, cherries, strawberries, blackberries, grapefruit and other citrus fruits, apples, pears.
As for other products, it is recommended to eat 4 slices of whole-grain bread and about 100 g of other grain products, such as coarse groats, brown rice, whole-grain pasta, oatmeal.
Essential for health dairy should be consumed in a defatted form, in the amount of 200 g per day, further about 150 g of lean meat or fish and 3 teaspoons of vegetable oils.
Specific restrictions and prohibitions are also important. We should exclude from our diet: sweets, white bread, sweetened commercial drinks, flavoured cheeses and yoghurts, fried, hard to digest and fatty meals and food rich in trans-fats, sugar and salt, highly processed food which is extremely unhealthy, as well as all kinds of ready-made snacks in the form of crisps, chips and other similar products.
We limit carbohydrates and salt, meat and cold cuts. Instead of unhealthy snacks, we reach for nuts, seeds and seeds. Drink a lot, especially non-carbonated or slightly carbonated mineral water. It can also be herbal teas, green tea, vegetable juices.
Day 1
Breakfast: oatmeal with skimmed milk, slice of wholemeal bread, radishes
Second breakfast: tomato salad
Dinner: baked fish in foil, 3 spoons of brown rice, green salad
Tea time: apple, vegetable juice
Dinner: two slices of dark bread, 2 slices of lean ham, cucumber
Second day
Breakfast: tofu cheese with vegetables, a slice of wholemeal bread
Second breakfast: fruit salad
Dinner: a piece of roast chicken breast, two potatoes, salad with sauerkraut
Tea time: raw carrots
Dinner: cottage cheese with chives
Third day
Breakfast: boiled egg, tomato, slice of wholemeal bread
Second breakfast: natural yoghurt with strawberries
Dinner: vegetable soup with pure poultry stock, with a piece of cooked meat
Tea time: home-made kisiel from blackcurrants, raspberries or cherries
Dinner: tomato and pepper salad, a slice of white cheese, a slice of wholemeal bread
Fourth day
Breakfast: 2 slices of cold meat, a slice of bread, cucumber
Second breakfast: cottage cheese with chives and radishes
Lunch: baked fish with spinach, two potatoes, vegetable juice
Tea time: an apple or other fruit
Dinner: a slice of bread with egg paste
Fifth day
Breakfast: omelette with apple, grapefruit juice
Second breakfast: a slice of crisp bread, cottage cheese, tomato
Dinner: a piece of braised turkey breast with vegetables, two potatoes
Tea time: cottage cheese with nuts
Dinner: graham bread, cauliflower salad with light mayonnaise
How to lose weight after 40 – selected recipes
Tofu with vegetables
Ingredients: 1 natural flavoured tofu cube, red pepper, tomato, white part of leek, parsley, a teaspoon of rapeseed oil, pepper, turmeric.
Method: fry diced pepper and sliced leek, add crumbled tofu and spices, fry for a few minutes. Serve sprinkled with parsley, sliced tomato and wholemeal bread.
Homemade kisiel
Ingredients: a glass of fruit, 20 g of potato flour, 2 glasses of water, cane sugar to taste. You can use juice instead of fresh or frozen fruit.
Making: add three quarters of water and sugar to fruit, stew until soft. Add potato starch to the rest of the water, mix well and pour into boiling fruit (or boiling juice). If kisiel is too thin, add a little more flour mixed with water. After taking it off the fire you can mix it into a smooth mass.
Stewed turkey breast with vegetables
Ingredients: 250 g turkey breast 2 carrots, 1 small zucchini (optionally you can also add broccoli, Brussels sprouts, green or yellow beans), shallot, a tablespoon of butter, half a cup of vegetable stock, salt, pepper, herbs to taste, for example coriander.
Making: cut meat into thick cubes, fry on butter for about 5 minutes, add chopped onion, which should glaze. Add vegetables, after a few minutes pour the broth, stew for about 40 minutes. At the end add herbs, season with salt and pepper.
Preparations supporting slimming
Slimming treatment after 40 years of age should be strengthened by using good quality fat reducers. The best results come from multidirectional supplements, which simultaneously accelerate metabolism, stimulate fat tissue breakdown, inhibit fat absorption from food, regulate digestion, add energy and finally suppress appetite.
Such a comprehensive supplement is an extremely valuable support, especially if you struggle with a slow metabolism or an excessive appetite. If you take good slimming pills regularly, you can count on much faster weight loss, more vitality and energy and better diet control.
Looking for a patent for rapid weight loss after 40 years of age?
Check out the ranking of slimming tablets
Sources: