Also called the fruit and vegetable diet, the dr Dabrowskiej diet has recently become a real hit. This is probably due to the fact that it is not as restrictive as, for example, the Copenhagen diet, but still effectively cleanses the body, while contributing to weight loss.
Ewa Dabrowska diet – slimming under the supervision of a specialist
Ewa Dabrowska, MD, PhD, clinical physician and internist, is particularly interested in the role of nutrition in the treatment of civilization diseases. As a result of many years of study, research and observation, the author has developed an innovative concept of a diet based on eating vegetables and fruits low in carbohydrates, proteins and fats. Created by Dąbrowska diet was initially used only as a method of treatment for patients, but over time gained great popularity as a slimming diet.
It has long been known that nothing cleanses the body and does not support the functioning of the liver and other organs as much as periodic starvation. In his published books ("Body and spirit save with food", "Restoring health with food") Dr. Dąbrowska emphasizes that the cause of many diseases is improper nutrition and long-term overfeeding of the body, and the best cure for this is starvation or fasting, or semi-starvation diet.
Detailed information about this popular diet can be found in the book "Dr Ewa Dabrowska's vegetable and fruit diet". In addition, you can benefit from the care of specialists in many centers that conduct health holidays according to the diet program created by Dr. Dabrowski. In some of them she personally exercises medical supervision.
The dr Dabrowskiej diet – principles
The main purpose of the fruit and vegetable treatment is to cleanse the body of toxins and support its natural mechanisms of self-healing, regeneration and immunity. It should be used periodically, under the supervision of a doctor, who recommends the length of treatment (maximum 6 weeks) and diet plan.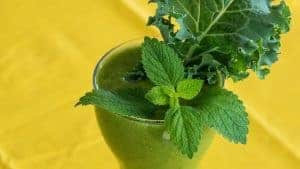 The diet is therapeutic in nature and consists in the consumption of either exclusively raw or cooked in the case of problems with digestion of raw food, or both vegetables and fruits, poor in carbohydrates, proteins and fats, but rich in fibre, vitamins, minerals, enzymes and antioxidants.
Since the food we eat is low in calories, the body reaches for its own reserves, switching to endogenous, or internal, nutrition. The body begins to digest, among other things, fatty tissue, deposits, degeneration, tumors, polyps, etc. Thanks to this, regeneration of the organism takes place.
During the treatment you should drink a lot, especially mineral water, which accelerates the cleansing process, and green, freshly squeezed juices from vegetables such as parsley, celery, beetroot, spinach, cabbage, lettuce, nettle, sprouts, sorrel, kale. You can also reach for herbal and fruit teas, vegetable broths, compote without sugar.
Movement plays a very important role for the whole treatment. Moderate physical activity in the form of walking, swimming, gymnastics, running, nordic walking, fitness, dancing, etc., enhance the cleansing effect, as do massages, sauna or physical therapy.
dr Dabrowskiej diet – stages
The first stage is cleansing, that is a therapeutic hunger strike lasting from a few to several days. Incidentally, short, one or two day fasts should be a permanent element of a healthy lifestyle. Such fasting several times a year not only cleanses the body from toxins, but also provides an energy boost.
The dr Dabrowskiej fruit and vegetable diet assumes that in the first stage you should take in a maximum of 600 calories a day in the form of low-starch vegetables and low-sugar fruits. Highly recommended are:
1. vegetables
Root vegetables – carrots, beets, celery, parsley, radishes
Leafy vegetables – lettuce, parsley, herbs
brassica – cabbage, cauliflower, broccoli
Solanaceae – tomato, pepper
bulbs – onion, garlic, leek
2 Fruits (low sugar)

apples, grapefruits, lemons
3. green juices
Vegetables and fruits are also acceptable in cooked and roasted versions, but the most valuable, due to the high content of nutrients, are raw products. During the treatment you should also ensure your body with proper hydration by taking the above mentioned drinks. However, you should not drink coffee, strong tea and alcohol.
In the second stage, the diet should remain the same, but it can be enriched with other fruit and vegetables, as well as groats, bran, leguminous plants, wholemeal bread, nuts and dairy products.
The followingproducts are not allowed: wheat flour, meat and sausages with preservatives, sweets, coffee, alcohol, snacks suchas crisps and fizzy drinks.
After completing the treatment you should permanently introduce new eating habits with a diet based on healthy food, with a predominance of vegetables and fruits and avoid highly processed food. This type of diet will not only promote health, but also maintain a slim figure. It is also worth remembering that both during and after the treatment, physical activity is a prerequisite for the efficient functioning of the body, good condition, wellbeing and a good figure.
Who is Ewa Dabrowska diet addressed to?
The dr Dabrowskiej Vegetarian and Fruit Diet is a kind of a therapeutic fast allowing the body to be cleansed of toxins and harmful products of metabolism, especially recommended in case of autoimmune diseases. Indications for conducting the treatment may include, for example:
weakened immunity manifesting itself in persistent viral, bacterial and fungal infections
psoriasis
allergy
hepatitis
catarrh and other ailments of the digestive system
neurological diseases
migraine
hormonal disorders
hypertension
coronary heart disease
atopic dermatitis
The fruit and vegetable diet is not recommended for pregnant and breastfeeding women, in the case of hyperthyroidism, tuberculosis, severe liver, kidney and heart failure, advanced cancer, people suffering from depression and acute porphyria.
The Dabrowska Diet – effects
The dr Dabrowskiej treatment allows, above all, a thorough cleansing of the body of unnecessary substances that interfere with its proper functioning. Providing valuable nutrients at the same time it promotes the regeneration process. Apart from health effects and prophylactics (e.g. stabilization of blood pressure, glucose and cholesterol levels) it also helps to lose excess weight and strengthen healthy eating habits.
However, the question remains, how to maintain the low weight without falling into the yoyo effect and all the other positive effects. Well, once the diet is over, the process of coming out is very important. It should last as long as the treatment itself and should be gradual. Every day you should slightly increase your calorie intake (no more than 200 kcal per week) and slowly introduce new products. If you can't do without meat, only add lean meat at the very end.
dr Dabrowskiej diet – opinions
The vast majority of opinions about the dr Dabrowskiej diet are positive. Those who have undergone it, mainly emphasize its health benefits, but the fact that you can lose weight relatively painlessly thanks to it is of course of great importance.
This is because the fruit and vegetable diet is not as restrictive as other slimming diets, the possible side effects such as weakness, headaches, immunity disorders are rare.
If you don't greedily binge on the products you've moved away from, and if you stick to healthy eating habits, there's no risk of yo-yo effect, or upsetting your metabolism. However, just in case, it is advisable to consult a doctor before starting the treatment.
The fruit and vegetable treatment is based on a specific group of plant products, but within this group we can create our own set of meals for the day. After all, we have at our disposal carrots, zucchini, all cabbage vegetables and salads, beets and celery, eggplants and peppers and many others.
A sample daily set might look like this:

– green juice (from parsley, apple, kale) and salad (green lettuce, pickled cucumber, radish, chives)
– chopped carrots, beetroot and apple juice
– zucchini medley
– baked apples with cinnamon
– Chinese cabbage salad with other vegetables
The Dabrowska Diet – recipes
Here are some sample recipes which follow the rules of Dr. Dabrowski's diet:
Recipe for a tasty and filling medley with zucchini
Ingredients:
approx. 1.5 kg tomatoes
5-6 peppers of different colours
3 medium-sized courgettes
2 onions
3 cloves of garlic
bunch of parsley
spices: sweet paprika, hot paprika, thyme, herbs de Provence, sea salt
Preparation:

After scalding and peeling the tomatoes, cut them into smaller pieces and place in a large pot. Simmer for about 15 minutes on low heat. Dice the onion, bell pepper and courgette. Stir-fry the onion in a little water, after 3-4 minutes add the peppers and chopped garlic. Stew for a few minutes, in the meantime add a teaspoon of hot paprika and two teaspoons of sweet paprika. Add the stewed onions, peppers and garlic to the pot with tomatoes, stir. After a while add diced zucchini. Cook for about 20 minutes. At the end of cooking season with thyme, herbes de Provence and salt.

Recipe for dietetic broccoli cream soup
Ingredients:
1l of pre-cooked vegetable stock
approx. 500 g broccoli
2 stalks of celery
2 carrots
1 onion
2 cloves of garlic
Fresh mint, dried rosemary, thyme, pepper, sea salt
Preparation:

Boil broccoli, carrots and celery until soft. Dice the onion and stew in water. Add the garlic squeezed through a press and mix. Add all the vegetables to the previously prepared stock. Blend the ingredients. Season the soup with chopped fresh mint, dried rosemary, thyme, pepper and sea salt.